Let's face it: when it comes to housewarming gifts, wine is so passé (besides, someone else is sure to bring it!). While we love that signature bottle as much as the next person, we thought it'd be fun to start thinking afresh about what to get your lovely new neighbors for their official reception into their new residence. Here are five new ideas to try for welcoming your hosts to the neighborhood or helping old friends make their new house a home.
Image via what megan's making
Fresh Bread*
Since they've just moved in, they'll be likely to have very little food on hand, which makes a new loaf the perfect moving-in snack (and will go with that cheeseboard and wine they may have gotten from other guests). Plus, you'll get to introduce them to your favorite bakery in town—an excellent way to welcome them to the neighborhood and make their new, unfamiliar surroundings feel a bit more like home.
*Unless they are gluten-free, in which case we suggest a nice olive oil from a specialty shop.
Image via lia griffith
Hand Soap
Artisanal hand soap is inviting and also handy—the new kitchen sink will need something with which to clean hands, and one with a pleasant scent is a thoughtful and useful gift. The version we have here is a DIY (which would be even more thoughtful!), but Crabtree & Evelyn, L'Occitane or similar outlets will yield perfect picks.
Image via Amazon
Coffee Table Book
Start their collection with one of your favorites—it'll yield some interesting ice-breaking discussion. Plus you can get really creative with this one, and if you know anything about your hosts beforehand you can put some thought into capturing their personal interests—ones on art (like the one pictured here), photography, fashion, and even many cookbooks these days can double as coffee table books.
Image via Habitually Chic
Fresh Flowers
An arrangement of gorgeous flowers to put on their new dining table is without a doubt always appreciated. Like with the bread, flowers can also be an opportunity to introduce your neighbors to a local florist, or if you've got a green thumb, to show them some local blooms from your garden and introduce them to what grows best in the area.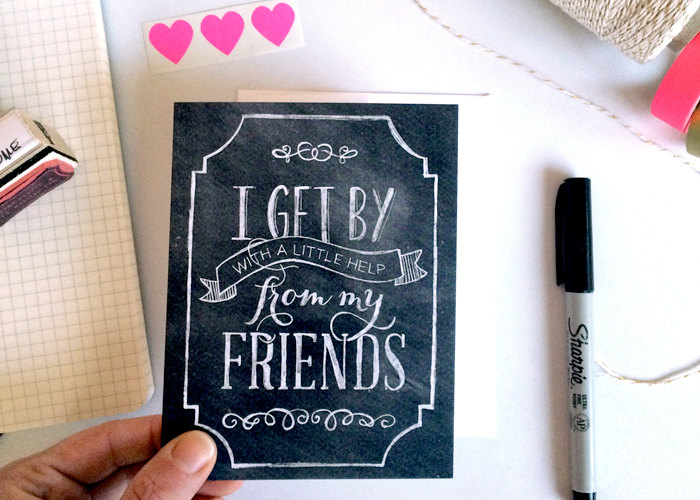 Image via Etsy shop recipeforcrazy
An Offer to Help Out!
Whether you're old friends or new neighbors, offering to lend a hand to some possibly overwhelmed new homeowners will always be in style. They'll be grateful for your kindness, and even if they don't take it, they'll always remember you as a class act.